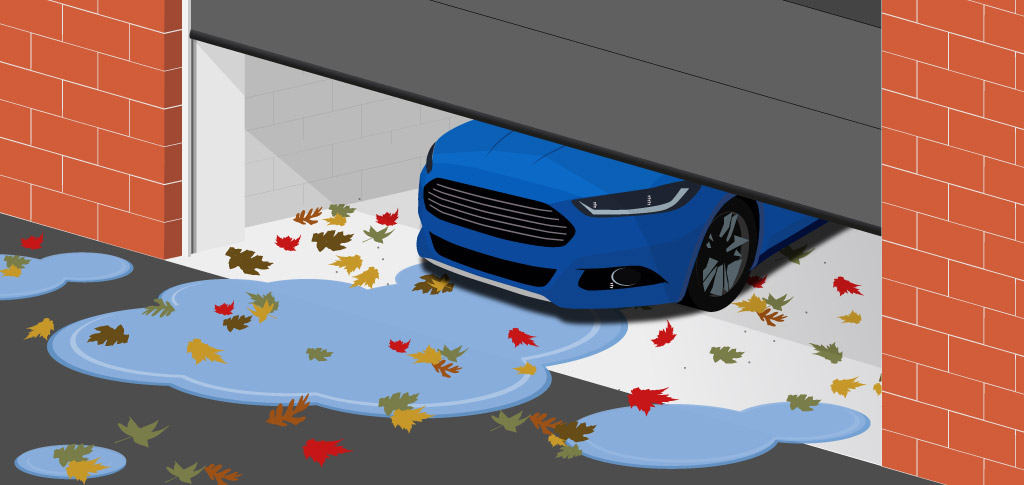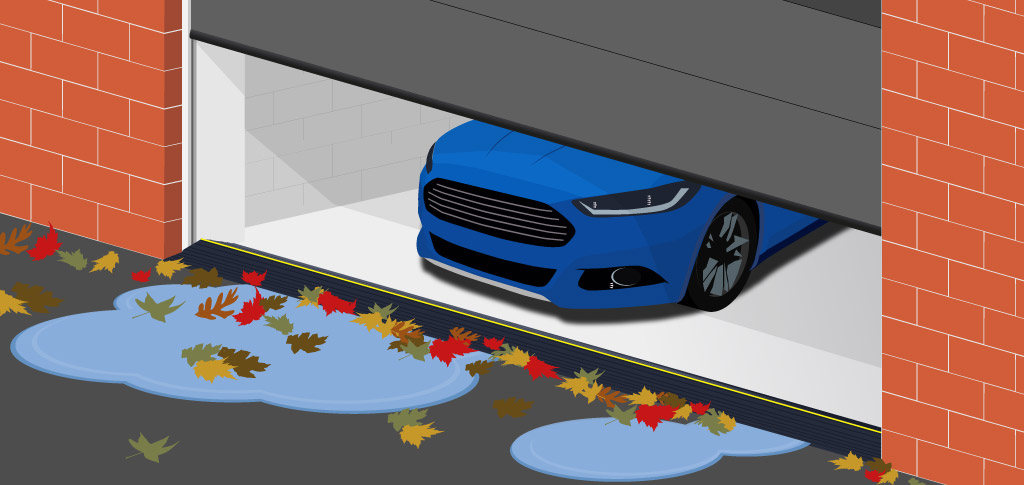 Try Weather Defender
with Half Price Shipping!*
*Half price shipping applies to ground shipping only, valid until June 30th 2022.
Discover the Ultimate
Garage Door Threshold Seal
The Weather Defender garage door threshold seal keeps your garage clean and tidy throughout the year by forming a weather-proof garage door seal. Quick and easy to install yourself with instant results!
Stops rainwater, draughts and leaves
 Available in pre-cut lengths as kits
 Easy to fit with instant results
 Forms a weatherproof garage door seal
 Keeps your garage dry and clean
 Bright yellow safety strip across for visibility
Fits various sizes of door-to-floor gap
 Ridges on the top, reduce the risk of slipping
Marine grade, flexible, eco-friendly PVC
The Most Versatile
Garage Door Threshold Seal
Weather Defender – Garage Door Threshold Seal is designed to protect your garage from leaves, dust, debris, rodents and rain by creating a seal between the garage door and floor.
Produced from a high quality, flexible and eco-friendly marine grade PVC that can withstand driving over by cars, trucks or commercial vehicles, equipped with inflatable or solid rubber tyres.
The NEW bigger Weather Defender XL can be used in industrial environments with heavier traffic and is perfect to fit wider industrial door profiles. Unlike any other garage door threshold seal on the market, ours won't perish or deflate over time!
Unique & Innovative Design
The yellow safety strip ensures the door seal is highly visible for people and vehicles moving in and out of the garage.
The easy tear-off strip can be torn away when fitting the garage door seal to a roller shutter door, to create a straight edge.
Anti slip ridges prevent humans as well as vehicles slipping when crossing over the threshold seal.
Serrated grooved base has been designed to create an ideal surface to provide excellent adhesion for the sealant and floor.
What Customers Say About Our Garage Door Threshold
Was very easy to install and works great.
Amazon Customer
June 24, 2022.
Works like a charm
Arrived on time. Very sturdy thick hard rubber. Adhesive worked well. installed on a new epoxy floor. Haven't had any rain in Arizona in a long time. Can't tell how effective it is , but I think it's going to be fine.
Evelyn Wiley
June 15, 2022.
Item arrived when promised and is of good quality.
Tim Fulghum
June 1, 2022.
item worked as described
Richard J. Curreri
May 2, 2022.
great seal
Elden Winslow
April 26, 2022.
Nice to keep the rain--snow and dirt out of the shop. Great product
Product arrived on time and was as described, installed it today and it went smoothly. There was sufficient adhesive to get the job done. I expect good results once it rains.
Elizabeth
March 31, 2022.
exactly what i expected